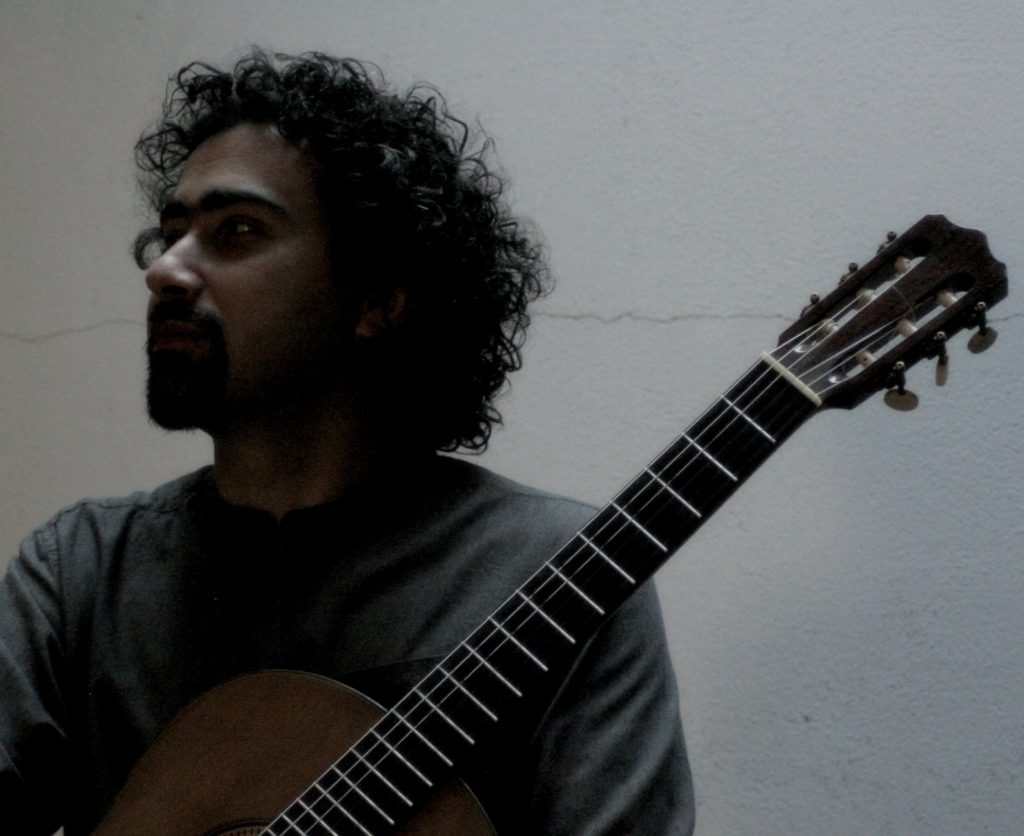 Antonio Amodeo Born in Piacenza (Italy) in 1980. He Graduated with honors, at the "Conservatorio G. Nicolini" in Piacenza, with the Master Marco Taio.  He perfected at the Hochschule fur Musick Mainz (Germany) with the master Stefan Hladek, and attended various training courses and master classes with internationally renowned masters including Carlos Bonell, Leo Brouwer, Tilman Hoppstock, Oscar Ghiglia. As soloist Antonio Amodeo got several awards including scholarships of merit, and premiered in Europe and Worldwide works of latino-american composers such as Guido Santorsola, Mario Gomez Vignes Eduardo Flores Abad , Josè Vitores, Alberto Chicayban, Rodriguez Porras, Thiago Colombo. Many of this works are recorded in his first soloist album, titeled Continuidad y deformacion and published by the german "TYX art music label"
He collaborated and took part in many different chamber music ensambles such as "Orchestra a plettro "Luigi Cremona", l'Orchestra da Camera "A. Zanella", Diversus Guitar Ensamble, Quartetto Chitarristico Exacorde. With the "Ipanema Duo" (flute-guitar) he recorded a CD, published by the label "Sheva Collection", including original arrangements and premiere recordings, while with the folk singer Erica Opizzi, he recorded the CD "Wildwoodflower" (Open Reel Records). He also published "tre canzone napoletane" (Accademia Perosi Edizioni) transcribed for solo guitar.
Antonio Amodeo Graduated in Science of  Education from Catholic University of Piacenza in 2004 and in Music Education from I.S.S.M. "Vecchi-Tonelli" of Modena, hae gave masterclasses for young guitarists by the summercamp "Voltaggio Classica" and he had been teaching in many music schools and academies, both in Northern Italy and in Germany. After having won the first national competition for teaching guitar at public college, he's now guitar teacher at the school G. Griffini in Casalpusterlengo. From 2015 he is creator and artistic director of the Festival "Chitarre a Piacenza".
About my new album Continuidad y deformacion
photos by Salvatore Vanella